Who is Focused on Hate???
Here are some of the pictures taken at the State House this past Tuesday during the Constitutional Convention. As I mentioned in my last post, most of the posters on the theme of hate and intolerance were property of the homosexual activists.
Why is it that those who are screaming for tolerance are so intolerant of those who share a different opinion then them?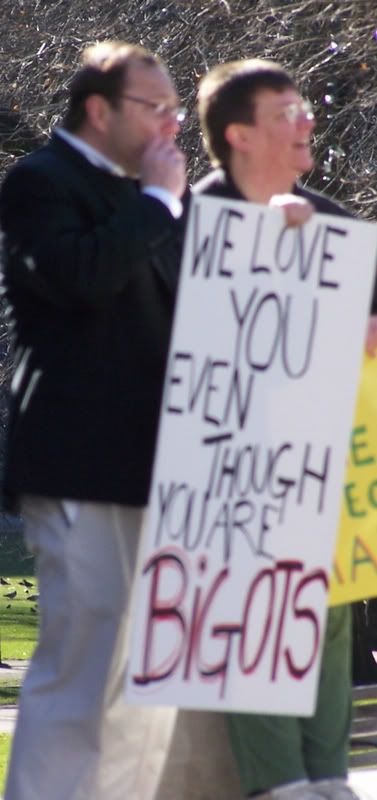 Bigot (n.) One who is strongly partial to one's own group, religion, race, or politics and is intolerant of those who differ.
Sorry, traditional marriage supporters are not intolerant. The homosexual activists are intolerant of "those who differ" in opinion regarding how democracy should work. Remember, everyone has a right to vote on this issue.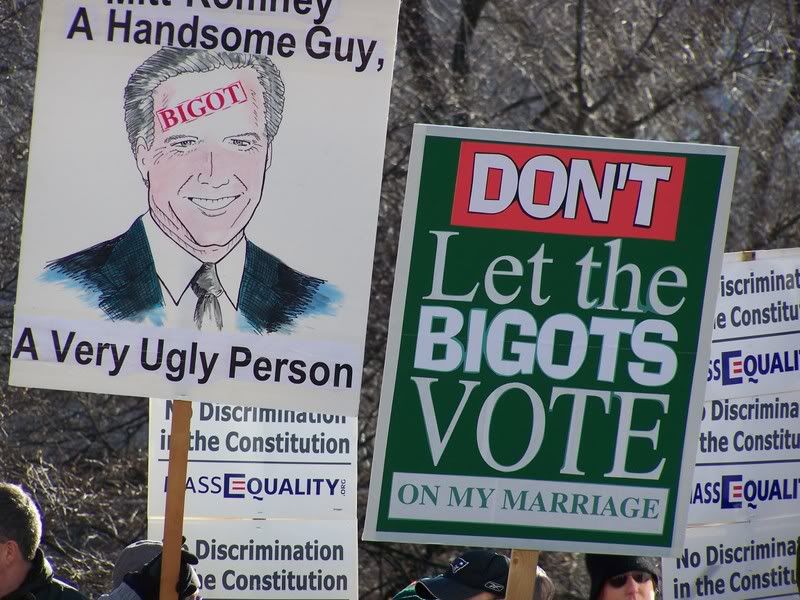 Can someone tell me HOW we became to be "bigots"? This sounds like a lot of emotional bantering than anything else because the use of words are simply used illogically.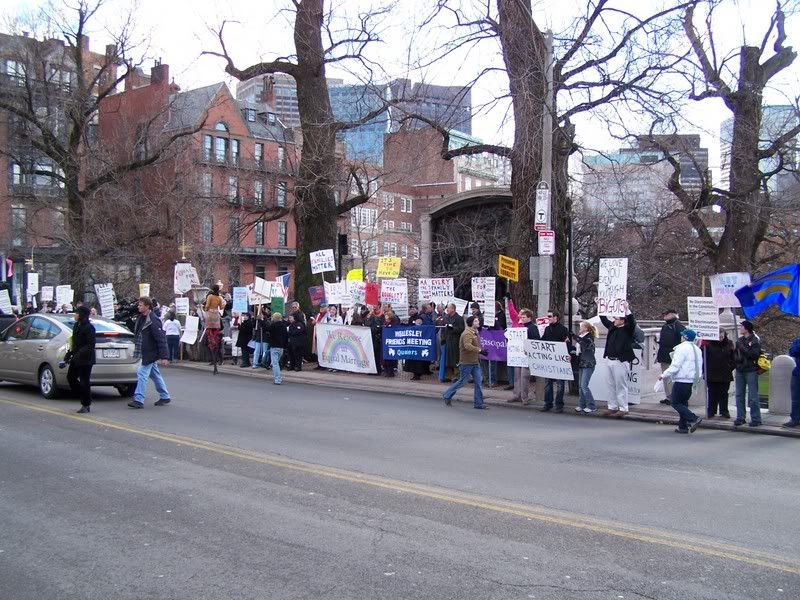 A plethora of hate and no action via a petition. This is your government too, petition it already!! You would have 134 votes to put the petition on the ballot as a result of all the support you have in the State House!

Our Side
If I had missed out on any other signs or events, as I was in the House Gallery for most of the afternoon, please share them with me. I want to get both sides of the story straight.

From what I experienced when I was outside in the morning, I just saw fallacious claims from gay marriage supporters and support for democracy from traditional marriage supporters.

LET THE PEOPLE VOTE!!