Question: How does same-sex marriage harm our understanding of humanity?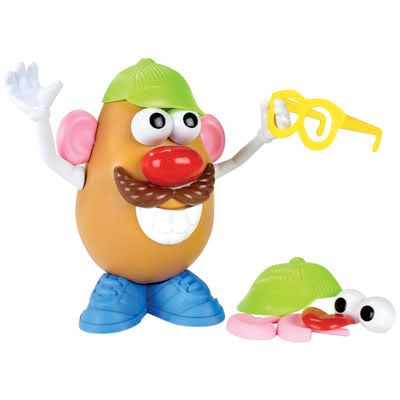 I had a debate about this question as I was discussing same-sex marriage with my co-workers last Friday afternoon. Although the discussion was mainly about the slippery slope of introducing same-sex marriages into society in general, the question of how it can harm humanity was brought up. Glenn T. Stanton and Dr. Bill Maier can best answer this question. They both co-authored the book Marriage On Trial: The Case Against Same-sex Marriage and Parenting.
Answer: (Same-sex marriages can harm our understanding of humanity) in some very profound and harmful ways.
Wife and husband become mere words we use to describe people in a relationship. They lose any vital meaning. In fact, marriage license clerks in Massachusetts have been instructed to start referring to people getting married as "Party A" and "Party B". Thus the deep meaning of husband and wife are evacuated. With "Party A, you may now kiss Party B," our sons and daughters will miss the fact that men and women are uniquely completed and fulfilled when they love and commit to the "otherness" of male and female in marriage. Mother and father become merely androgynous people engaged in the act of caring for kids. Mother and father become mere sentimental words used to address parents-not something special that men and women, as parents, are. Any apparent differences become merely superficial and of no practical consequence. In fact, saying children need mothers and fathers could become hate speech because it indicts same-sex families. The terms male and female are emptied of significance. We exchange our appreciation of humanity, understood as the treasures of being male and female, for a "Mr. Potato Head" theory of humanity (same shell, interchangeable parts!). The same-sex marriage proposition cannot tolerate any necessary, fundamental differences between the genders. If there were necessary differences, male and female would need each other and every same-sex family would be humanly incomplete. Gender in a society that accepts same-sex marriage can only refer to meaningless, impersonal, interchangeable parts. A socially equal-and not just tolerated-same-sex marriage does damage at a very fundamental level. In fact, granting moral equality to even one same-sex marriage diminishes all of us at the very core of our humanity. The significance of gender is demolished by the essence of same-sex marriage. Once it is made morally equal to natural marriage it will diminish the femininity of every woman. There will be minimal differences of men and women left over, and they are purely physiological. A woman's surrogate womb becomes the only part of femininity that is needed to create a male same-sex family. A woman is reduced to a womb and its practical function, and this is a horrible message to send to women and girls. Reducing gender to physiology is, well, dehumanizing. Similarly, one lesbian same-sex marriage-once it is seen as morally equal to natural marriage-will diminish the masculinity of every man, for the only thing important about manhood will be sperm. This is a bad message to send to men and boys. They are reduced to being impersonal parts,things, not persons. Both views are deeply antihuman because they are deeply anti-male and –female. This turn in our understanding of gender will create far more-rather than less-confusion with us as individuals and dissension among us in our relationships with others; it will not allow us to be true to our respective genders-who we really are! Same-sex marriage deconstructs our humanity as expressed in our masculinity and femininity. Masculinity and femininity become morally, personally and interpersonally meaningless.
Introducing same-sex marriages into our society is social suicide dressed up as a civil right. How will society benefit from such a radical redefinition of the institute of marriage? It will lead to "love" as being the ONLY reason to marry someone. Will that in turn make it legal to "marry" your mother or father or your sister or brother?
Why do we need to open the door to other kinds of relationships in order to please the homosexual community? Homosexuals are depending on the heterosexual community to protect them because heterosexuals feel that the gay community is being attacked and are therefore the "minority". Why should we declassify a subgroup of people in order to make them a part of a minority group? When will this minority group become the majority and therefore redefine what a family is as is best explained by a comment by Michelangelo Signorile, an outright gay activist:
(Same-sex marriage offers)…
"a chance to wholly transform the definition of family in American culture…"
Michelangelo Signorile, "I DO, I DO, I DO, I DO, I DO," OUT, May 1996, pp. 30, 32.